Posted on
The ATM Safety Act of New York was designed to protect bank customers at a vulnerable time—when handling cash, typically alone, and focused on the task in front of them. Although crime rates at ATMs have been steadily declining and today are rare, New York's law contains "best practices" to keep your customers and your organization secure. Is your bank in compliance with them?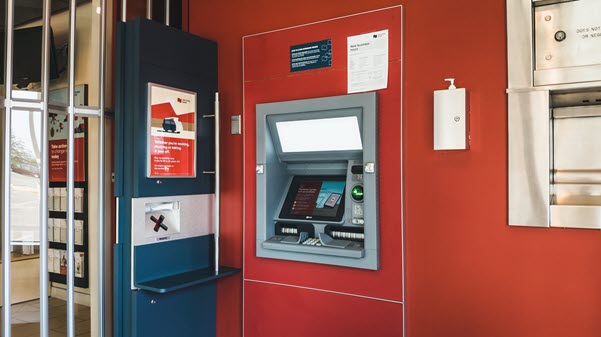 Currently, there are no federal laws that set minimum security standards at ATMs. New York is one of only a few states in the country with laws designed to enhance the safety of ATMs for bank customers. In other states, such as Connecticut, regulations may come from local zoning laws—meaning that standards may differ from town to town. If your bank has multiple branches within one or more states, following local regulations can be complex—and your customers may be at risk.
The New York State ATM Safety Act (Banking Law § 75) applies only to machines located at a bank, credit union, or other financial institution, whether they are inside (such as in a vestibule) or on the exterior. The laws don't apply to standalone ATMS located in non-bank buildings—supermarkets, airports, casinos, etc.—as long as the ATM is available only during the building's regular hours of operation.
Surveillance Cameras for Each ATM
Security cameras are the first security provision set forth in § 75-c. Each ATM, whether it is located inside or outside, must have at least one surveillance camera, and all captured footage must be kept on file for at least 45 days.
For indoor ATMs, the camera must be able to record anyone who enters the facility to use the machine.
For outdoor ATMs, the camera must be able to record at least 3' of space in front of the ATM.
ATM Lighting Requirements
Having adequate lighting at each ATM is not only a best practice—it's New York law. Although robberies at ATMs are becoming rare, they are still most likely to occur at night, under the cover of darkness, and customers are frequently cautioned to protect themselves by avoiding ATMs that are not well-lit. Installing bright lighting can decrease the risk of criminal activity, make users more comfortable, and also ensure that your video cameras are able to capture clear footage at all times.
New York law provides a precise definition of what is considered "adequate," measuring light in footcandles (one footcandle is the unit of illuminance equal to one lumen per square foot).
For indoor ATMs, the lighting must be bright enough to allow a customer to "readily and easily" see others within the facility, as well as other people waiting at the entry door, 24 hours a day. The lighting outside of the facility must be measured in all unobstructed directions, and must be:
At least two footcandles when 30' away from the facility's entrance
At least one footcandle when 60' away from the facility's entrance
For outdoor ATMs, the lighting must measure:
At least five footcandles when 5' away from the ATM
At least two footcandles when 30' away from the ATM
At least one footcandle when 60' away from the ATM
Additional Measures for Indoor ATMs
New York law sets additional security measures for ATMs located within your facility, including locking entry points, reflective mirrors, and signs.
Most often, an ATMs is placed in an interior space such as a vestibule, allowing it to be used at any time without providing access to the rest of your bank. In these cases, the exterior door must remain locked after your normal hours, and should allow access only with an ATM card. This regulation is meant to keep would-be criminals out, while limiting the number of people around the ATM at once.
Once inside the facility, reflective mirrors must be in place to allow customers to see any areas that would otherwise be concealed—behind a pillar, for example. There must also be a clearly visible sign posted to inform customers that the area is under surveillance, and instructing them:
To close the exterior door completely behind them when they enter and exit the facility
Not to allow any unknown persons into the facility with them (when after-hours)
To put their cash away securely before exiting the facility
To contact your bank's security department with any complaints
Is Your Bank Compliant With the ATM Safety Act?
To avoid violations of the law which can lead to civil penalties, make sure your institution's ATMs are compliant. This can be easier said than done—which is why you'll want ISG on your side. We can install security cameras, perform lighting surveys at night, and offer expert advice on best practices for your industry. To get started, contact ISG today.
---