Our team is your team. ISG is a true extension of your organization, whether you choose our full suite of managed services offerings, or just need an extra hand from time to time.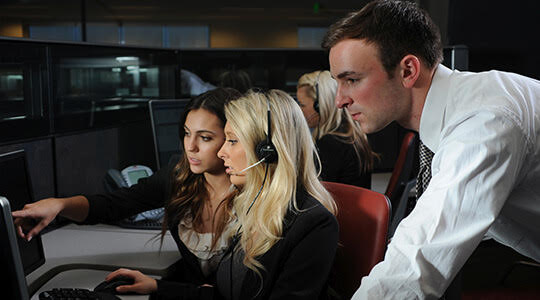 Our technical support specialists have significant experience with all aspects of your security and life safety technology. With a deep understanding of your policies, procedures, and methods, ISG's technical staff is here as a resource for you to draw on. Let us assist you with, or manage for you, the technology that keeps you safe and secure.
Alarm monitoring
User code & permissions-based administration and management
Access card/credential programming and issuance including photo badging administration and design
Remote arming
Remote management
Schedule management
Internal and external networks
Device management
Software & firmware patch and release updating
Communications management
Application support
Complex operations, video system monitoring, real-time maintenance, retention management, & self-healing technology
GPS technology
Asset tracking
With broad experience, meticulous attention to detail, and unparalleled accuracy, our remote security solutions group is the perfect addition to your team. All calls, emails, and secure online requests are handled immediately by an experienced, trained technical support person—no receptionists—so you get right to an individual that not only will know who you are, they will address your needs.
Find Out How We'll Keep You Safer
From alarm monitoring to comprehensive managed services, ISG's remote support capabilities let you maximize your security system.