ISG is proud to announce that Paul Mullaney, our Vice President of Sales, will again be participating in the Pan Mass Challenge, an annual cycling event that raises funds for Dana-Farber Cancer Institute.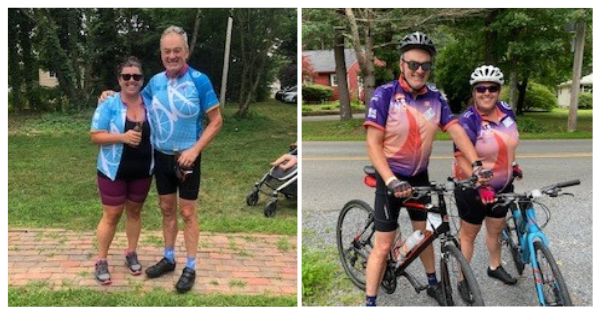 After a two-year battle, Paul lost his beloved wife Nancy to cancer in 2018. He witnessed up close how cancer affects the quality of life to the patient and those close to them. This will be his fourth year bicycling in the Pan Mass Challenge.
Founded in 1980, PMC is today the largest fundraising event for cancer treatment and research, raising more money for charity than any other event in the country. Every dime raised by the riders goes directly to Dana-Farber, with administrative and event expenses covered by a multitude of sponsors.
There are a variety of routes throughout Massachusetts that participants can select for the bike-a-thon. This year, Paul will be completing a 79-mile journey from Bourne, MA to Provincetown, at the end of Cape Cod.
Although training for the event can sometimes be grueling, Paul draws inspiration from his supporters and his loved ones, and most of all, Nancy's memory. The support of the ISG team has also been crucial, he says: "Their donations and words of encouragement have been very instrumental in my success in completing the event."
ISG is dedicated to bettering our communities and the world around us by contributing to important philanthropic efforts like the Pan Mass Challenge. We are proud of Paul's continued involvement with this cause and wish him the best of luck on his 2022 ride!
---