ISG is grateful for the opportunity to support a variety of philanthropic organizations—and the Pan-Mass Challenge is one that's particularly close to our hearts. This summer, our Vice President of Sales Paul Mullaney will be participating in the annual cycling event for the fifth and final time.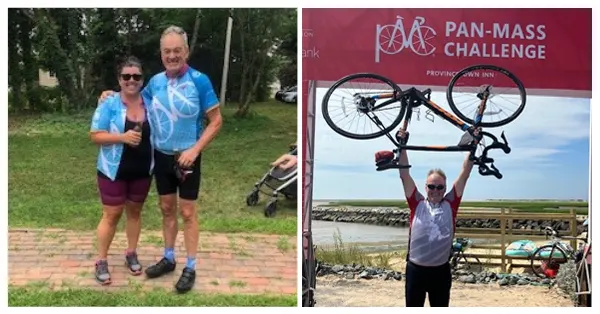 The PMC is a Massachusetts-based fundraising bicycle riding event held each August with the goal of finding a cure for cancer. The event raises more money for charity than any other single athletic fundraising event in the country.
Paul lost his beloved wife Nancy to cancer in 2018, and has been riding in the PMC in her memory since 2019. He has raised over $50,000 over the past five years of participation, all of which has gone directly to help fund the Dana-Farber Cancer Institute. This year, he will be completing an 82-mile route from Wellesley to Bourne, MA. Paul aims to surpass this year's goal and raise the total to over $60,000 and more in this, his final year of participation.
The ISG team is very proud of Paul's work for this important cause. Please join us in wishing him the best of luck on his ride this year!
---