Posted on
When it comes to bank security management, today's financial institutions have a full plate—in addition to the vault, security is also a primary concern in the lobby, drive-up window, ATM, night drop, and parking lot, not to mention a crucial consideration for online services and records. Providing adequate protection for so many avenues can be a challenge. Luckily, a variety of solutions can streamline these needs, beginning with these three essential systems.
1. Bank Security Alarm System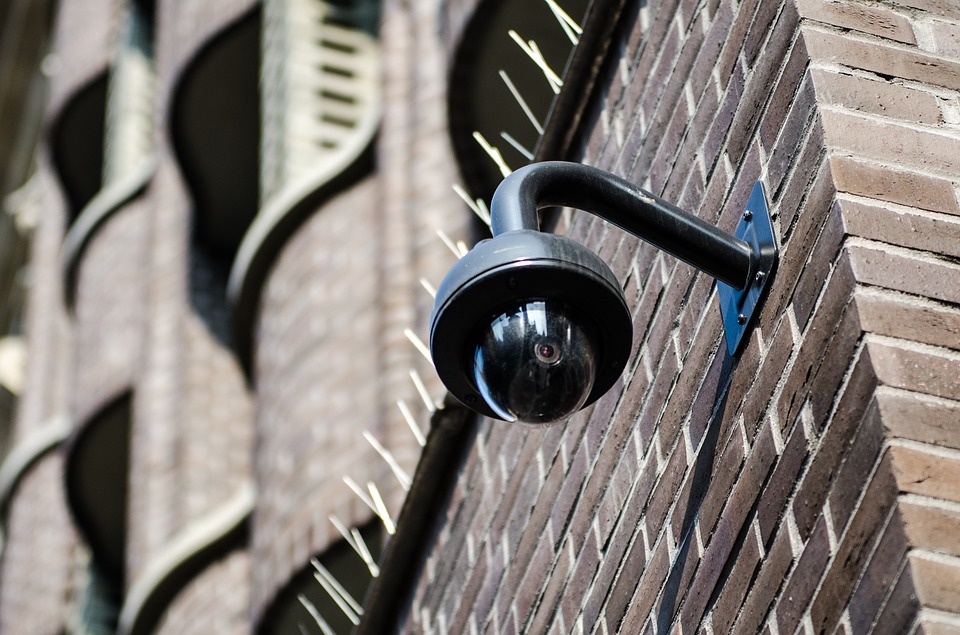 Chances are, your bank already has an alarm system that was installed years ago. Something is better than nothing, right? Unfortunately not. In many cases, using outdated software or hardware can actually make you more susceptible to security threats, as criminals are able to exploit known issues and common vulnerabilities. The good news is that security technology has made huge strides in recent years—so an up-to-date system not only provides better protection, it can also simplify your branch management.
At minimum, your bank needs an intrusion detection system with an audible siren, which deters criminals and draws attention when triggered. Professional alarm monitoring ensures that help gets on the scene as quickly as possible when every second counts. Most banks will also install a silent alarm option, which allows your staff to call for help without endangering themselves during an armed robbery or other crisis. A signal is sent to your alarm monitoring company and/or local law enforcement, increasing the chances that police will arrive in time to catch the perpetrator.
In addition to theft, your security system can also tie in with building automation controls such as heating and cooling, lighting, and door locks—all of which can be run on a set schedule and monitored remotely. Integration with smoke detectors and other alarm systems can further protect your branch against fire and flooding. All of this means that your staff can spend less time on building management, and more time focused on business.
2. Video Surveillance System
Security cameras are a critical component of your security system—but the type of cameras and their placement can make all the difference in their effectiveness. If your bank is using old cameras which provide grainy black-and-white images, or if your system has limited storage, it's time to upgrade. Clear footage can be the difference between identifying a potential threat and becoming the victim of a burglary—and it also goes a long way in helping law enforcement identify and catch perpetrators after a security event.
For sharp, stable picture quality, opt for 4k-resolution or other high-definition cameras; wide-angle lenses, night vision, waterproof housing, and built-in microphones are additional features to look for. However, installation is not a DIY job—enlist a security professional to ensure maximum coverage and proper placement. An effective installation considers the size of the monitored area, lighting levels, and potential obstructions for each camera.
3. Access Control System
No matter the size of your staff or your facility, a personnel entry management system is an invaluable way to protect your branch's assets and your customers' information. This solution allows you to restrict access to the vault, areas where sensitive data is stored, and even certain transactions. Employees can be granted permissions either individually or by group, on a custom schedule—and because privileges are managed in-house, access can be revoked instantly if needed.
When implementing an access control system, you can opt to give your staff badges or passcodes, or use biometrics technology such as facial recognition and fingerprint or iris readers. Unlike traditional keyed entries, these options provide detailed reporting of who, where, and when, with no additional expenses or hassles if a badge is lost or stolen.
---
If it's time to upgrade or expand your bank's security system, reach out to ISG. Our experienced consultants can help you select a system that covers the unique needs of financial institutions, and will identify the optimal placements for smoke detectors and surveillance cameras. We can also provide regular system inspections and maintenance to ensure continued operation at the highest performance levels.
---
---